| | |
| --- | --- |
| CEA at Supercomputing 2019 | |
A strong CEA team attended SC19, the largest annual HPC event, in Denver – November 17 to 22. Numerical simulation, massive data processing and AI enabled and boosted by HPC have become an indispensable tool for technology and research progress.
As a European HPC leader, this was the opportunity for CEA to showcase its experience and involvement in HPC, Big Data and AI from technological research and development to applications, and to highlight the pivotal role of its supercomputing facilities.
A strong team from all CEA divisions and a welcoming, attractive booth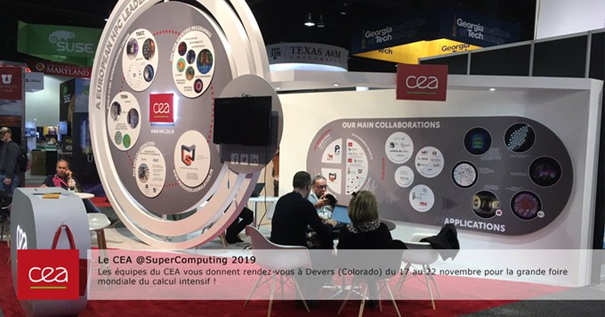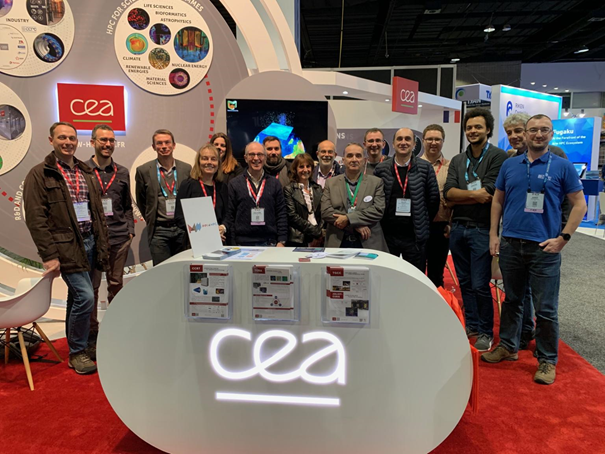 CEA HPC experts on our booth.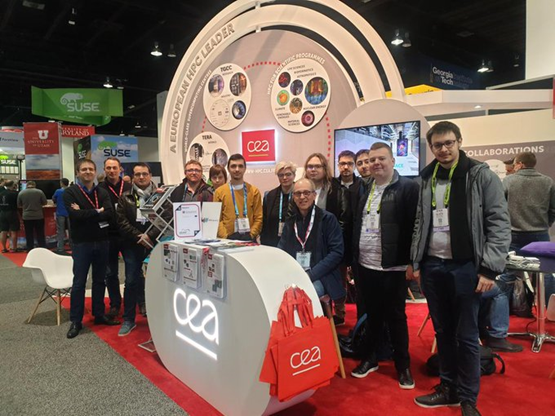 A delegation Masters students from University of Reims Champagne Ardennes
(funded by URCA Foundation) visit our SC19 booth,
meeting CEA experts and learning more about HPC.
HPCwire Editor's Choice award in the area of Best Use of HPC in Life Sciences

granted to a CEA team
A research team led by Dr. Luc Bergé (Research Director at CEA) got his award. CAPITOL project used compute hours allocated by PRACE (24.1 million hours on CURIE machine hosted and operated at CEA TGCC, made available by GENCi). The objective was to explore new physical mechanisms for the conversion of ultra-intense laser light into various photon and particle sources, from THz to X-rays, via laser-plasma interactions. Several massively parallel numerical codes were used for this purpose. The study could lead to a breakthrough in high-resolution medical imaging for breast and skin cancer tumors detection.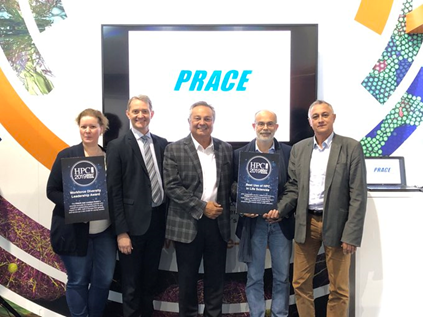 TERA 1000 ranks Nr 6 in the latest I0500
CEA ranks number 6 in the November 2019 IO500 list of the most efficient storage systems, with its flash parallel file system on TERA 1000-2 supercomputer.