OCRE
CEA pre-production computing center for R&D
The machines at the OCRE computing center are a test bed for new hardware and a collaboration around new/experimental hardware that covers a large number of technologies in all areas of HPC :
Networks
Storage
Calculators
OCRE offers an HPC innovation space shared by users and system administrators who can develop and evaluate scientific applications and administration tools in an R&D environment as close as possible to production environments.

The facility has a training and collaboration space, a working environment for trainees, and the teams offer training on HPC topics.
OCRE is a computing center accessible from the internet.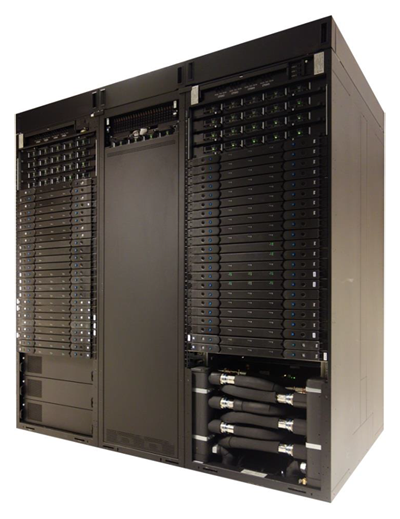 One of the OCRE supercomputers in Bruyères-le-Châtel. © CEA
The heterogeneous computing cluster includes several partitions covering a large number of technologies :
Various CPU and GPU architectures
Multiple types of interconnection networks
Around ten types of nodes, 400 calculation nodes, more than 12,000 CPU cores
Cluster based on the Open Source "slurm" scheduler.
Tools for developers :

Virtualization, containers with pcocc
Continuous integration with non-regression testing tools (gitlab, jenkins)
Access to new developments or innovative services.