TGCC - trÈs grand centre de calcul du CEA
TGCC is an infrastructure for scientific high-performance computing and Big Data, able to host petascale supercomputers.
This supercomputing center has been planned to welcome the first French Petascale machine Curie, funded by GENCI for the PRACE Research Infrastructure, and the next generation of Computing Center for Research and Technology (CCRT).
New Joliot-Curie supercomputer replaced Curie in september 2018.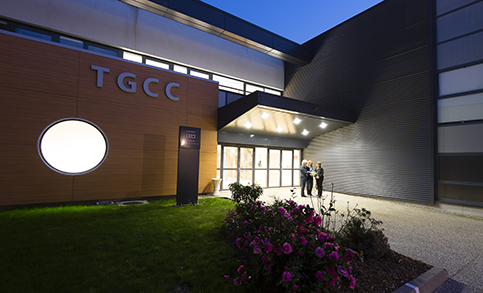 TGCC. © CEA / P. Stroppa
This infrastructure is designed to:
accommodate future high end computing systems,
provide a communication and exhibition space for scientific events (conferences, seminars...),
propose a flexible and modular facility for future evolutions of HPC systems.
The infrastructure has been designed to optimize operating costs and power consumption.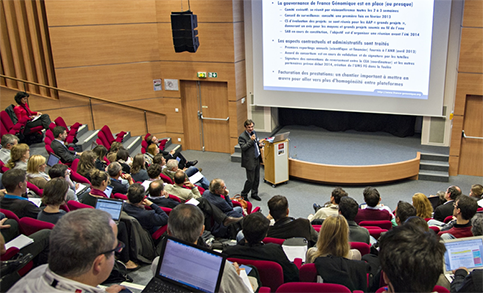 Amphitheatre in TGCC. © CEA
The second is intended for the needs of industry, it relies on the CEA's Research and Technology Computing Center (CCRT), which hosts the Atos/Bull Cobalt machine and since June 2021 Topaze, petascale class machines and descendant of the Tera1000 range, used by industrial partners and CEA laboratories.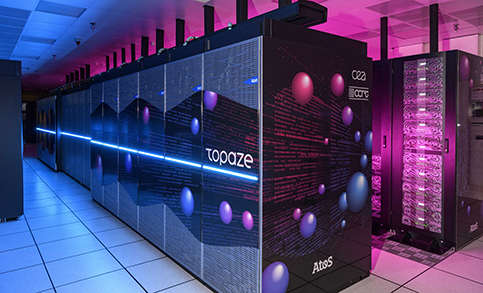 Cobalt supercomputer, TGCC. © CEA / CADAM
A center of skills and technological experimentation complements these operational computing centers and provides research and development expertise essential to mastering the complexity of these large computing infrastructures.
The computing complex thus created is part of a broader dynamic of setting up an ecosystem around high-performance computing. This dynamic has resulted in the creation, on the initiative of the CEA, of the Ter@tec structure, which today brings together more than 80 partners from industry and academia.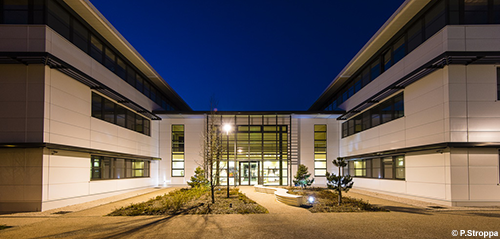 Ter@tec © CEA / P. Stroppa