NEWS
2023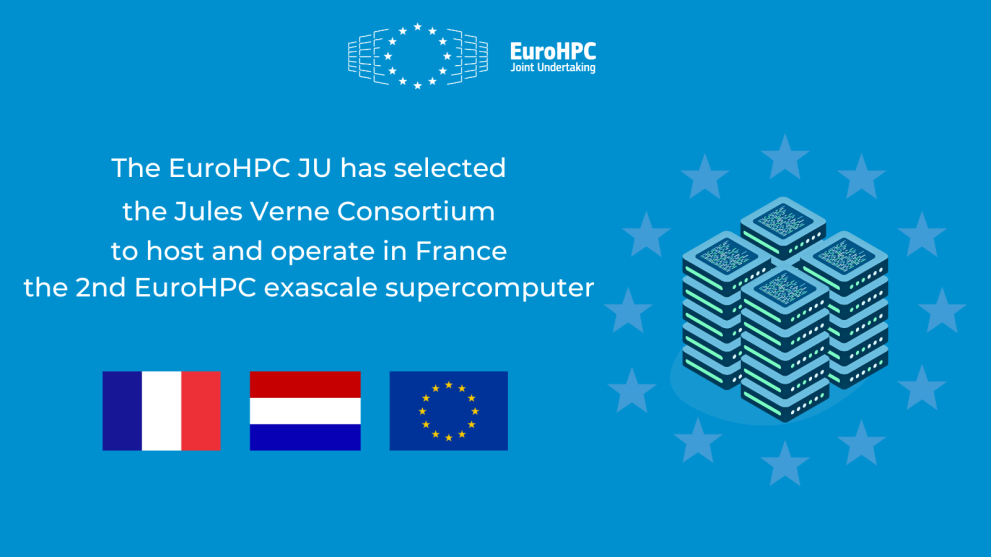 June 20,2023
Decision of EuroHPC Joint Undertaking to host and operate a new European Exascale supercomputer in France at the TGCC
The EuroHPC European Joint Undertaking today announced that it has selected the Jules Verne consortium, driven by France, for the second European Exascale supercomputer.

Jules Verne consortium brings together France, represented by the Grand Equipement National de Calcul Intensif (GENCI) as hosting entity, in collaboration with CEA as hosting site, and the Netherlands, represented by SURF, the Dutch national HPC and e-Science support center.
Read more (CEA)
Euro HPC website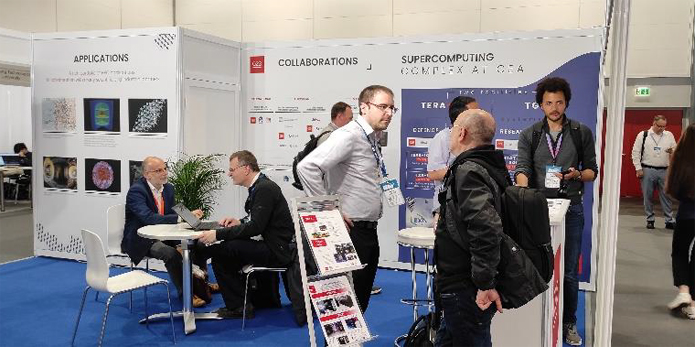 ISC High Performance 23, Hamburg
Forum TERATEC 23, Paris
May 2023
CEA DIF mobilized on all fronts for HPC
Teams from CEA/DAM took part in "ISC High Performance 2023" in Hamburg (Germany), as well as in the Teratec forum in Paris, to present their know-how and activities in High Performance Computing, partnership opportunities around CEA's Very Large Computing Center (TGCC) and CCRT (Computing Centre for Research and Technology, and to get together with the whole scientific and industrial HPC community.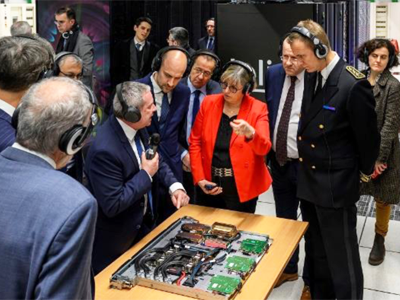 February 24, 2023
NumPEx: launch of an investment plan for exascale
Co-piloted by the CEA, the CNRS and the Inria, the priority research program and equipment NumPEx (Numerical for the exascale, the future range of "exascale" supercomputers) was subsequently launched on February 24, 2023 at the Very Large Center of the CEA (TGCC) by Mrs Sylvie Retailleau, Minister of Higher Education and Research, and Jean-Noël Barrot, Minister Delegate in charge of the Digital Transition and Telecommunications.
Read more (in french)